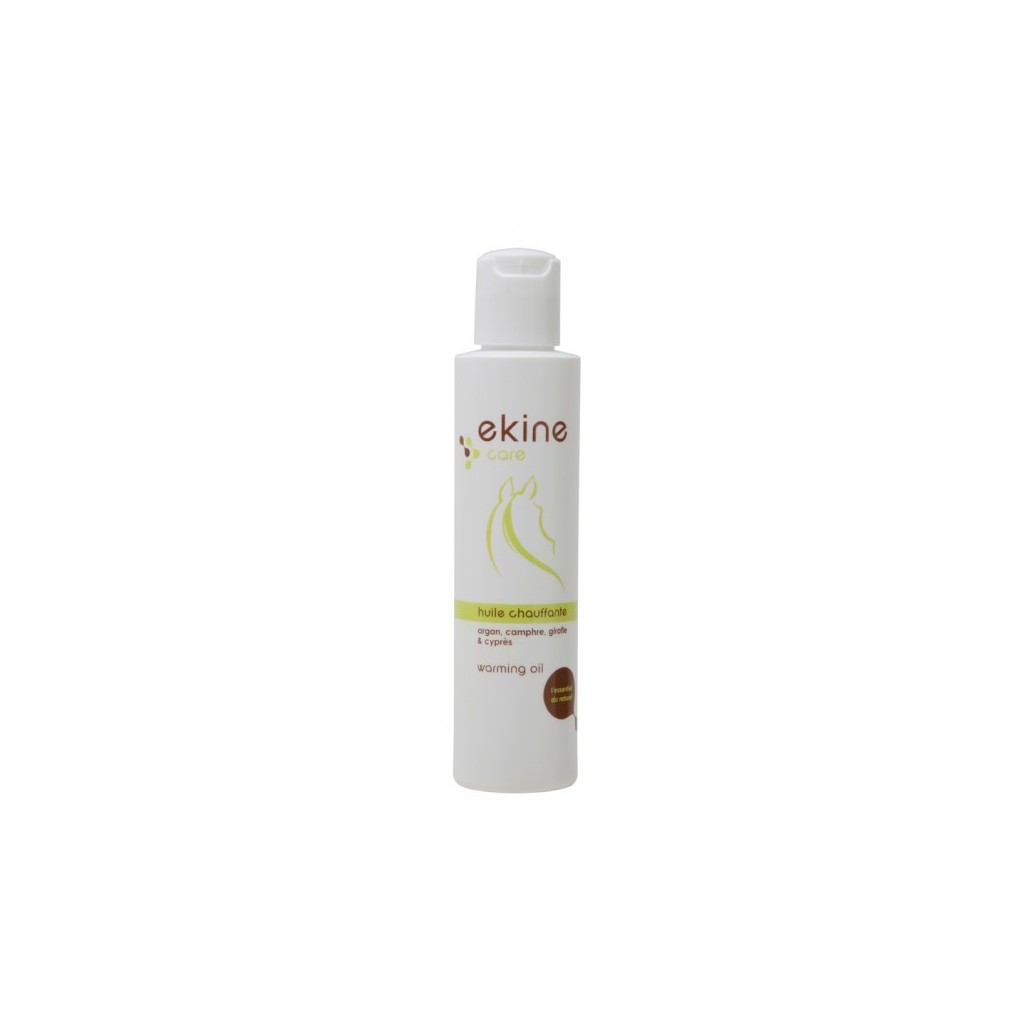  
Description
Description
Preparing for the effort. Relieves pain and helps to release tension. Use to prepare horses for exercices:
Muscle tensions, stiffness and rheumatism
Actives and properties:
Formulated with actives vegetal oils (Argan, sunfl ower and almond) and bio essential oils (Camphor, cloves, Rosmary) providing warming, moisturizing and relaxing benefi ts.
Camphor: creates warming and soothing effects on the skin
The argan oil: known for its high content of Essential
Fatty Acids and Vitamin E, helps regulate the natural skin's hydratation
Instructions:
Before exertion, apply with a gentle massage on muscles and joints.
Small quantities are sufficient.
The ergonomic bottle permits easy use and dosage.
External use only, do not apply to open wounds, do not swallow, avoid any contact with eyes.
More than 97% of natural.