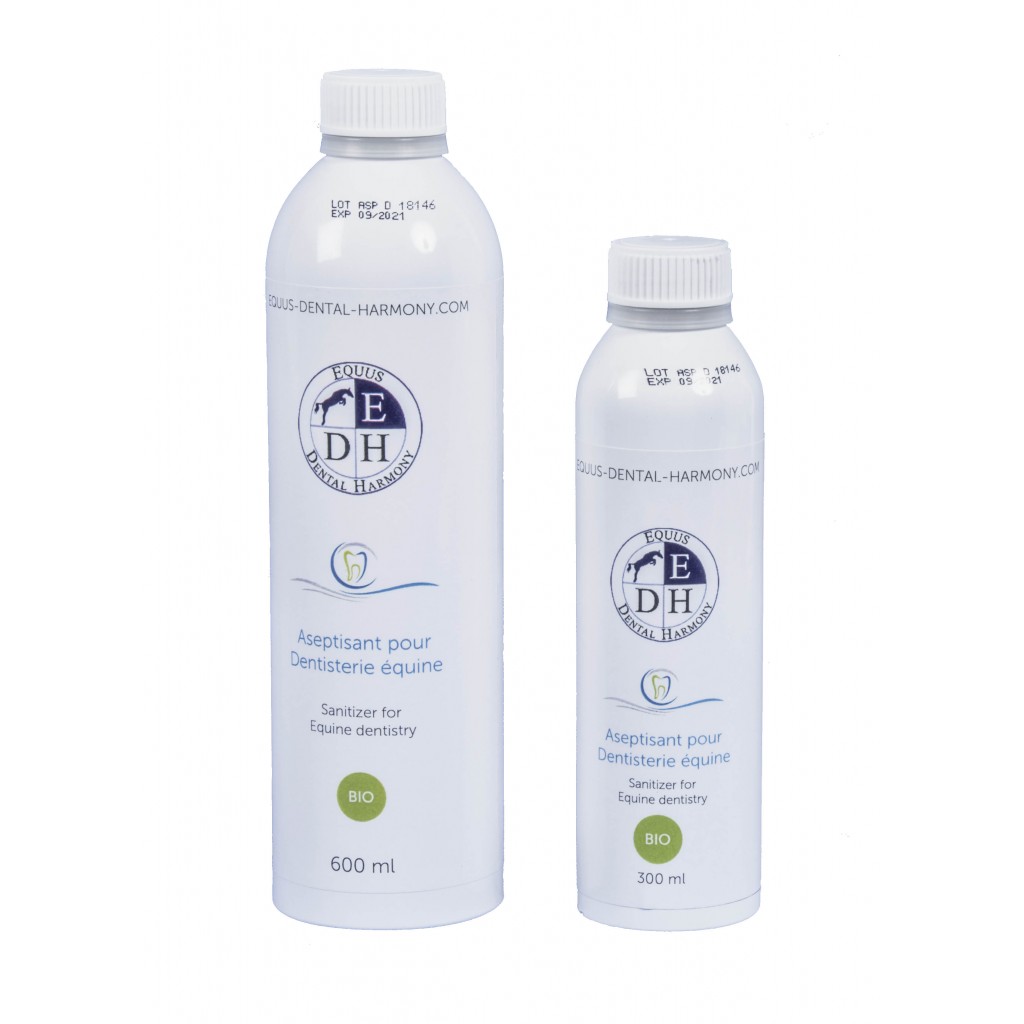  
Natural sanitizer bio
Concentrate solution to dilute in the water, made from organic essential oils 100% pure and natural respect of the horse's mouth.
Designed for mouthwash before and after intervention of the practitioner or current care following a wound or tooth extraction.
Products developed in collaboration with Loen.
Key elements essential oils of cinnamon, tea tree, Niaouli, Oregano, ravensare, water.
Available in 250ml, 500ml or 5L.