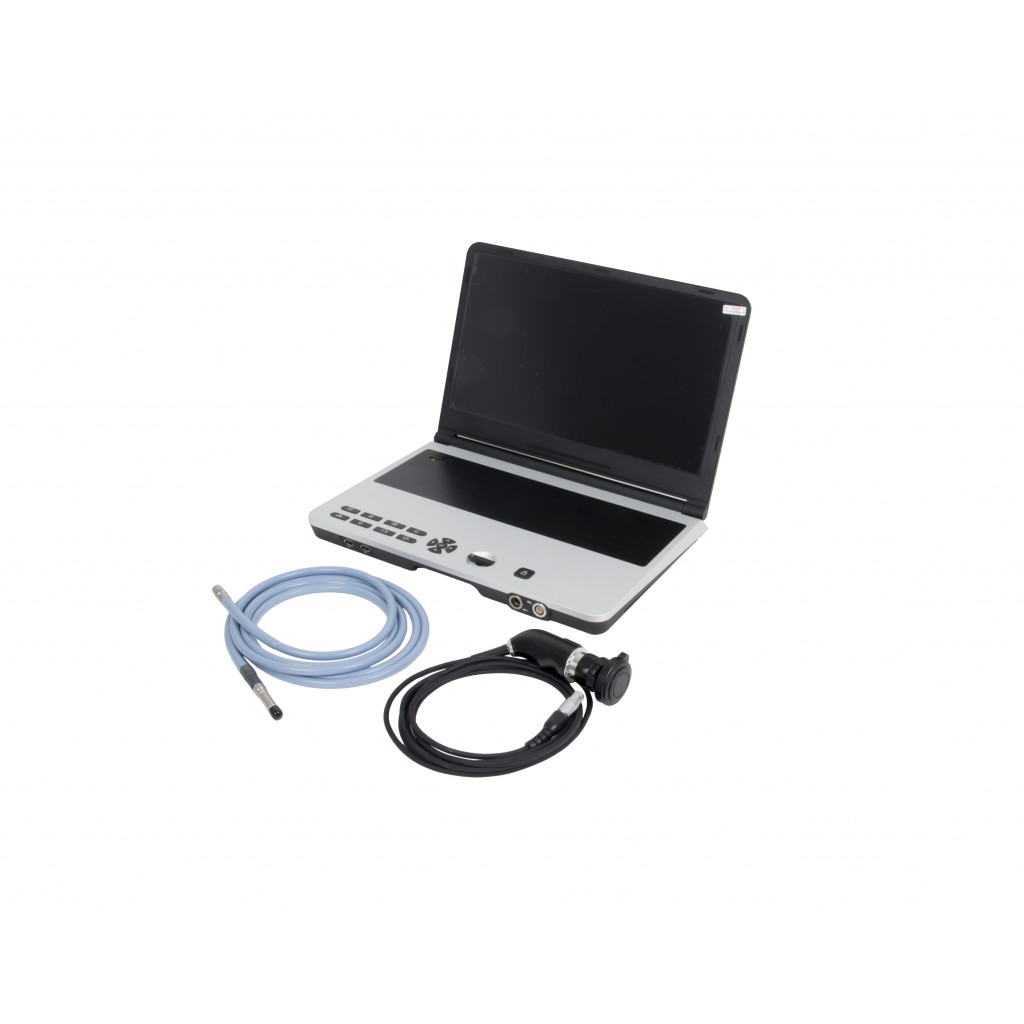  
Pack unit 4K, Storz endoscope
The offer you this pack composed of :
portable endoscopic unit 4K,
Karl Storz endoscope
Karl Storz protective sheath.
Description
Description
The use of an endoscope during equine dental exams, cleaning, floating, or extracting teeth and other procedures improves visualization and accuracy.
They are used more and more in equine dentistry since they have many advantages for the practitioner as for the client.
diagnosis are clear and precise, this allows better management of pathologies,
the saving of images in customer files makes it possible to see the evolution following,
the image is evocative for the client and allows you to clearly explain the visible pathologies.
The Karl Storz endoscope, conceived for intraoral applications, has a length of 44 cm and a viewing angle of 70°. The Karl Storz intraoral endoscope is ergonomic and provides excellent views of otherwise hard to view areas of the patient's oral cavity. A rotatable light connector (340°) and irrigation connector (360°) on the irrigation sheath provides easier handling and manipulation of the scope during examinations and procedures.  The endoscope is completely soakable, making the cleaning process easier, while eliminating any concern of damaging the scope with water intrusion.
robust construction protects telescope from damage,
scope diameter : 8mm,
length : 440mm,
viewing angle 70°,
opening angle 90°,
340° rotatable light connector,
waterproof.
The protective sheath allows you, not only to protect the endoscope, but also to rinse the lens, thanks to the irrigation valve.
The use of the protective sheath is strongly recommended.
The unit :
Portable endoscopic unit 4K. Ideal for equine dentistry, outpatient surgeries or clinic.
"all in one" system, the unit is composed of a camera, a 4K screen, a powerful light source. The recording is done on a UBS stick.
Screen :
4K medical,
17.3",
1.07 colored billon,
input 4K HDMI,
can be used as a screen extension,
JPG photo and MP4 video recording on USB stick,
dimensions : 413mm x 291mm x 40mm,
110V/230V power supply.
Light source :
powerfull LED,
60 watts adjustable,
2.000.000 lux.
Camera :
waterproof IPX7,
zoom F15~25,
equipped with 2 configurable buttons of your choice (pictures, videos, freeze,...),
type C mount,
supports different disinfection methods (gas, submerged).
Total weight : 4kgs.