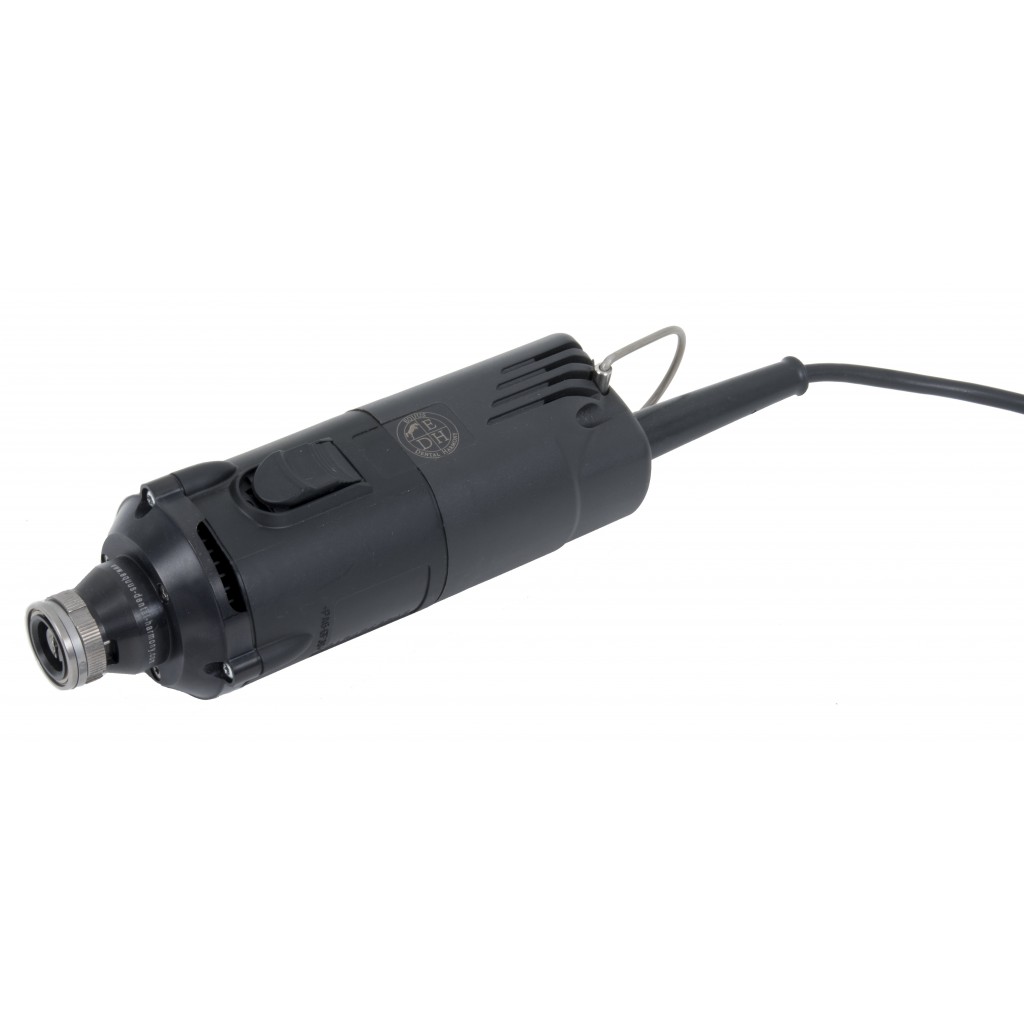  
Equus 220V motor
This 220V, 530 watt motor is quiet.
It's equipped with a quick coupler for the drive cable (EDH coupling) and a suspension ring.
Motor speed varies from 0 to 29,000 RPM. In order to vary the speed, the use of a wired variation pedal or a remote control is mandatory.
If you want to opt for a wireless pedal or a remote control, this is possible thanks to the Dimmer Box Connect which will make the link between the products.