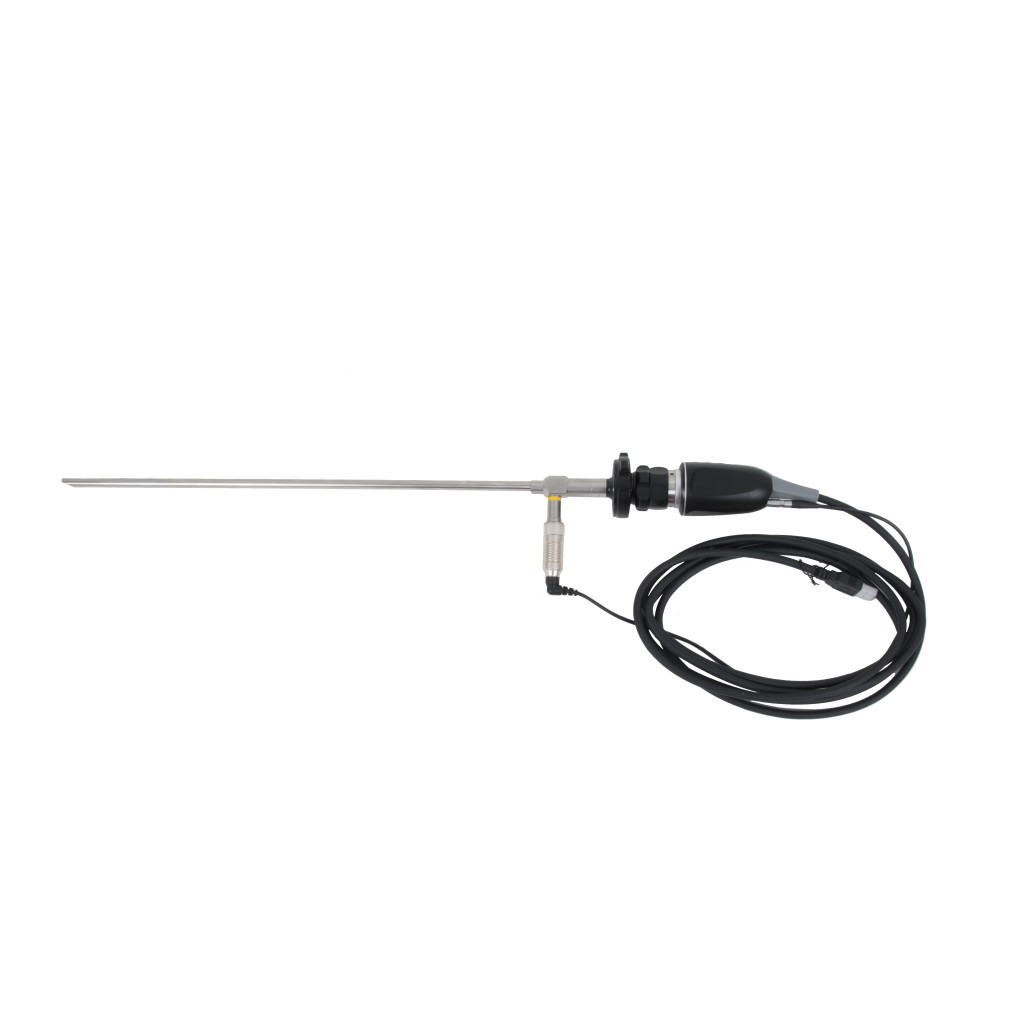  
Endoscope and USB 3 camera pack
Pack including :
an Karl Storz dental endoscope,
a USB 3 camera,
a light source,
a software.
Description
Description
Pack including :
an Karl Storz equine dental endoscope,
a USB 3 camera,
a light source,
a software.
Endoscope : 
The Karl Storz endoscope, conceived for intraoral applications, has a length of 44 cm and a viewing angle of 70°. The Karl Storz intraoral endoscope is ergonomic and provides excellent views of otherwise hard to view areas of the patient's oral cavity. A rotatable light connector (340°) and irrigation connector (360°) on the irrigation sheath provides easier handling and manipulation of the scope during examinations and procedures.  The endoscope is completely soakable, making the cleaning process easier, while eliminating any concern of damaging the scope with water intrusion.
robust construction protects telescope from damage,
scope diameter : 8mm,
length : 440mm,
viewing angle 70°,
opening angle 90°,
340° rotatable light connector,
waterproof.
In option :
The protective sheath allows you, not only to protect the endoscope, but also to rinse the lens, thanks to the irrigation valve.
The irrigation sheath facilitates the use of fluids during examinations for faster cleaning of the interdental spaces.
The use of the protective sheath is strongly recommended.
USB 3 camera : 
High definition USB 3 endoscopic camera, ideal for mobile clinics and veterinarians.
Compact system, light source built into the camera, equipped with a zoom.
Waterproof camera, full HD 1920*1080.
Light power : 2 watt.
Compatible with all endoscopes with a type C mount. Sold with 3m cable and software.
You might also like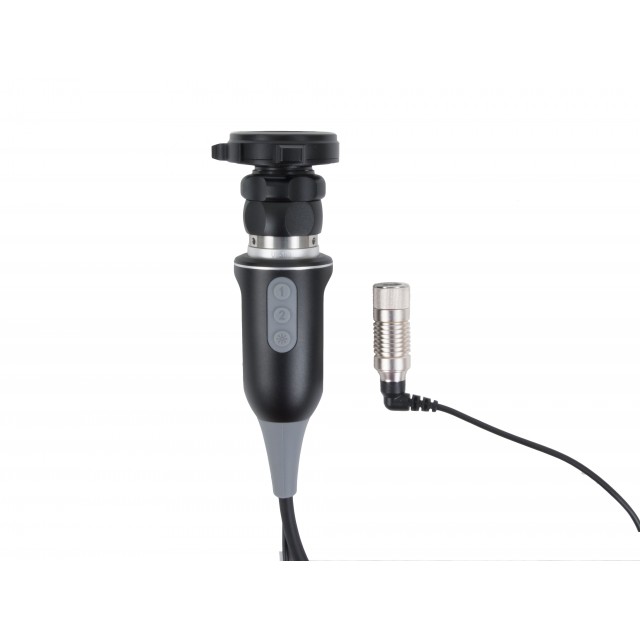 €2,500.00
Tax incl.
€2,500.00 Tax excl.
See the details
Related products
€1,612.00

Tax incl.

€1,612.00 Tax excl.

See the details

€1,780.00

Tax incl.

€1,780.00 Tax excl.

See the details

€1,500.00

Tax incl.

€1,500.00 Tax excl.

See the details

€3,600.00

Tax incl.

€3,600.00 Tax excl.

See the details

€1,425.00

Tax incl.

€1,425.00 Tax excl.

See the details

€22.00

Tax incl.

€22.00 Tax excl.

See the details

€10,000.00

Tax incl.

€10,000.00 Tax excl.

See the details