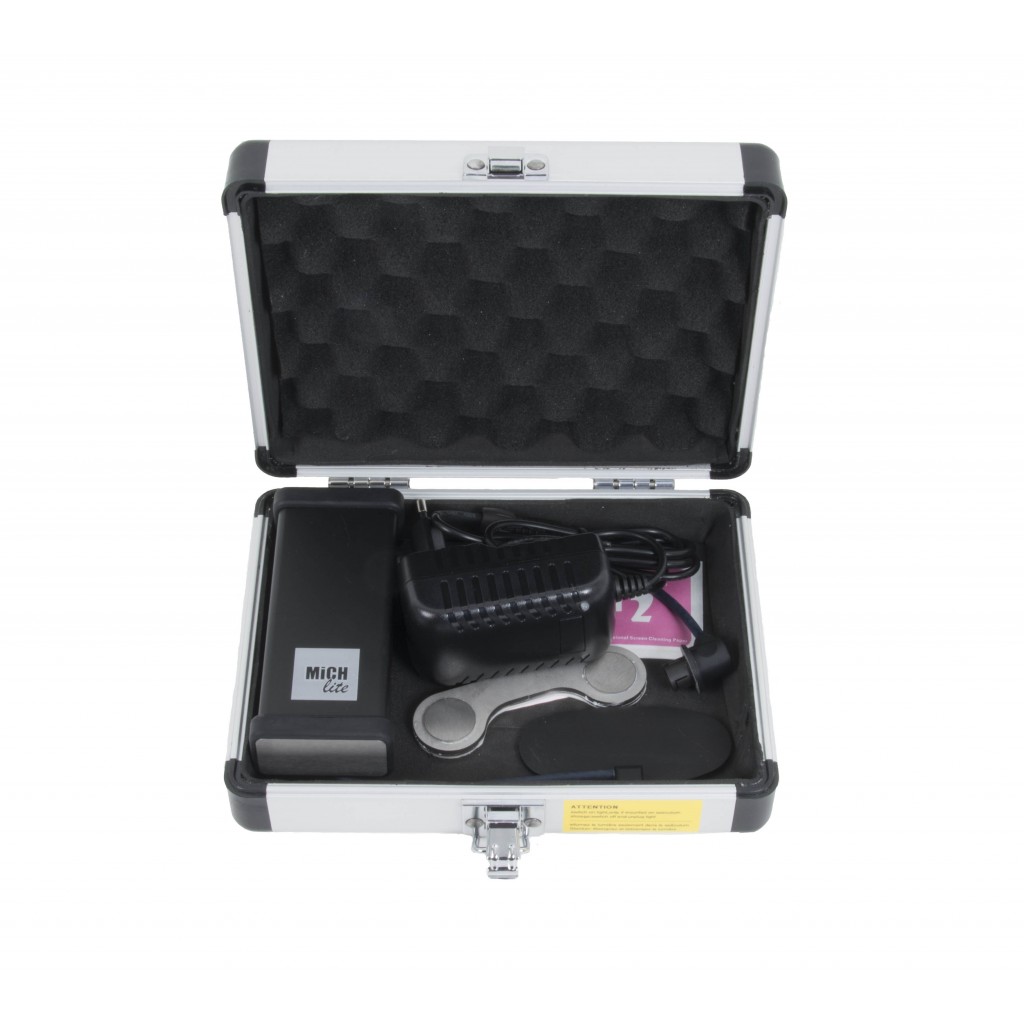  
MICH light, speculum light
Equipped with a powerful LED mounted on a thin magnetic plate, ideal for dentistry work and maximum comfort. MICH light is fixed on your speculum plate to have a good work visibility.  An ideal alternative for those who prefer not to wear a head light.
Powerful LED, 450 Lumens, 75° beam, color temperature 550K (daylight).
Rechargeable battery.
Sold with : 
adjustable headlamp,
a charger,
a lithium battery,
a magnetic support,
a storage case.