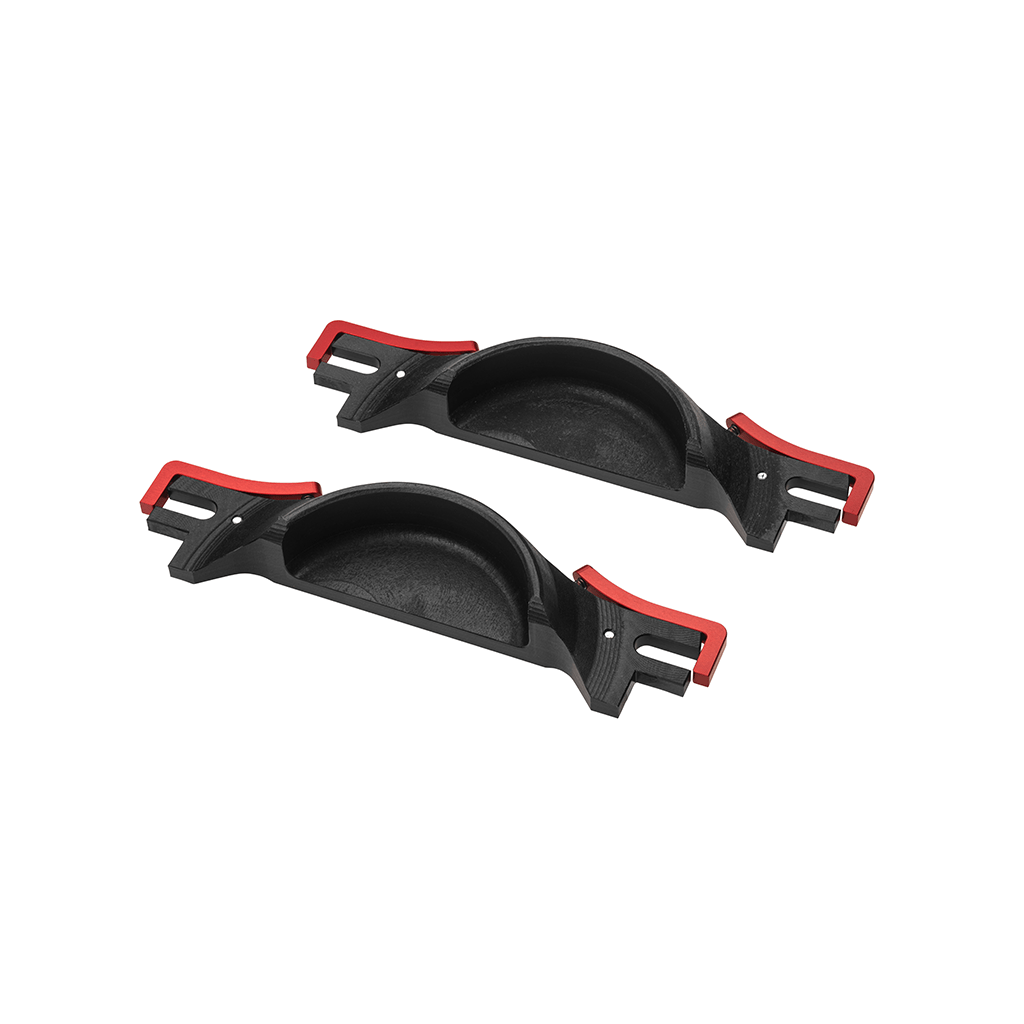  
XtandR bite plates
XtandR is a revolutionary set of interchangeable biteplates with easy integrated 'slide & lock' system and therefore lack of tools you can loose at the barn. With the XtandR you will be armed to the teeth in your equine practice.
They are intended for taking intraoral X-rays radiographs of the incisors without any material in the way and without any trouble to handle.
Description
Description
The radiolucent bite plates have been tested according to the official DAkkS-DKD-R 3-3 regulation and can withstand a pressure of 5,13 KN / 513 Kg.
The XtandR will fit 99% of all speculum available in the market today.